Bromley Cyclists Xmas Dinner and Party
From: 07:30pm 18 Dec 2013
To: 11:00pm 18 Dec 2013
Event type: Social
Contact: info@bromleycyclists.org
Difficulty:
Bromley Cyclists will celebrate Christmas at the Shortlands Tavern, Bromley. 7.30pm for an 8pm sit down, £20 per head for a 3 course dinner.
This event replaces our usual Wednesday weekly Wander.
Please email us at info@bromleycyclists.org to let us know you are coming, the more the merrier! To confirm your place please ensure that you have registered with us prior to Monday 9th December.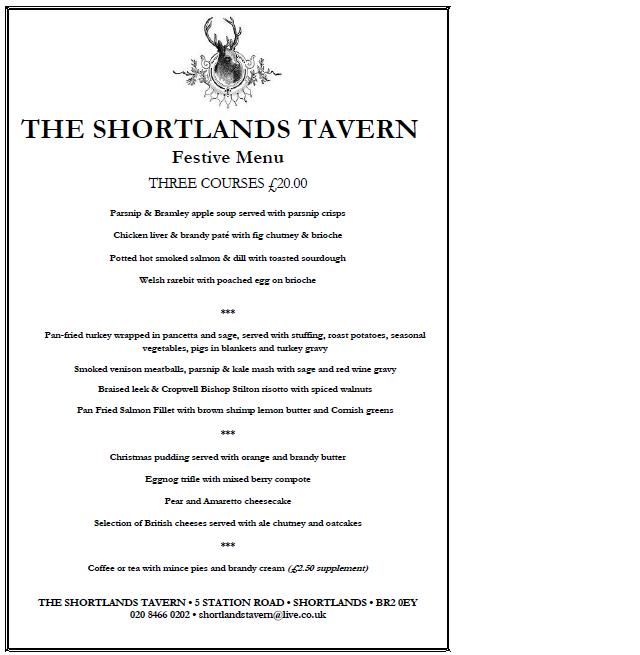 YOU DO NOT NEED YOUR BIKE FOR THIS EVENT ;-)
This post was edited by JHW at 05:59am 30 Nov 2013.