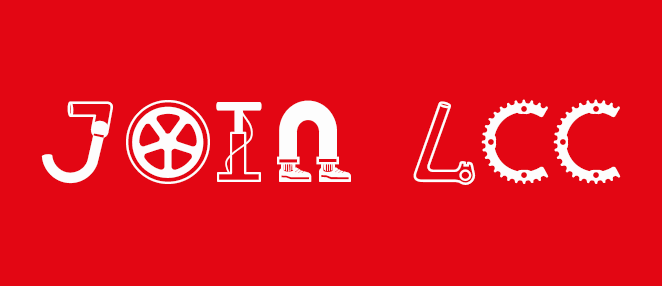 Join or renew your London Cycling Campaign membership today and help us make our shared vision of a cycling London reality.
Working out at just over £4 a month for an individual, LCC membership easily pays for itself with up to 15% off at 100+ cycling and outdoor stores; and unbeatable offers on cycling kit, books, magazines, holidays, and events.
Individual membership £49
Annual membership offering for anyone aged 16 or over
Concessionary membership £25
Over 65, those not in paid employment, full time students and people under 25
Household membership £75
Annual membership for two adults and any number of children (under 16) living at the same address, offering all the benefits but only one copy of the magazine
Gift membership £49 (Household £75.00)
London Cycling Campaign membership makes a brilliant present for a friend or relative, and you'll be supporting your favourite charity. Buy a Gift membership here
Workplace Membership Bundle £25 per person (for 10 or more people)
50% discount on membership for 10 or more people from the same workplace. Email membership@lcc.org.uk for more information.
If you have any questions about LCC membership please email or call us on 020 7234 9310
We go further when we #ridetogether