Waltham Forest Council was awarded £27million by Transport for London for the Mini Holland Programme. This three year funded programme will "transform the borough, making it more cycle friendly, and encourage more people to take up cycling and walking".
Waltham Forest have a number of plans in place, designed to improve the boroughs' cycling infrastructure to increase the number of local people choosing to travel by bike and on foot. Read full details on the Council website.
Waltham Forest's proposals include:
producing a

protected tracks for people on bikes along the length

the Lea Bridge Road from Hackney, across the Lea valley, to Epping Forest.
Other main roads are set to get segregated or semi-segregated treatments and calmed junctions. And residential areas will get road closures and other community-positive measures.
Other town centres in the borough will also get smaller schemes and safer route links to Walthamstow.
A Quietway will also run from central Walthamstow, across the Marshes, to Hackney, Islington and Bloomsbury.
Councillor Clyde Loakes, Deputy Leader and Cabinet Member for Environment, says: "We're extremely proud to be one of just three London boroughs to receive this huge injection of funding. I believe Waltham Forest secured the £30million because we proposed using the money to make a truly transformational impact on the infrastructure of the borough's roads and because we have a vision to change the culture of cycling and walking in the borough.
"We're focussed on making changes that will persuade residents to get out of their cars and help them choose to walk and cycle instead. I have been taken aback by the number of people who say they would like to use a bike more often, but feel it is not safe enough on our roads to risk it or they don't feel confident sharing busy thoroughfares with cars and lorries.
"Our cycle superhighway, our specially designed roundabout, our pedestrianized zones – will all open the proverbial shed door and get those bikes dusted off and on the road. In turn we can expect our public health and air quality to improve, congestion to decrease and fewer accidents to occur. In a few weeks we will become the first borough to break ground with a Mini Holland scheme and after that further changes will come thick and fast. Just watch us go!"
Simon Munk from Waltham Forest Cycling Campaign says:
"The core of Waltham Forest's mini-Holland plans are three interlinking ideas: safe space on main roads; quieter residential areas; and safe routes through the area to key destinations elsewhere.
When it's all finished, the result will be that many residents in the area will be able to ride (or walk) from their front door to the tube, to work, to school, to the shops, to friends, even to central London once the Quietway is in without encountering aggressive or scary road conditions.
"The proposals from Waltham Forest are bold, but well thought-through. They're, of course, not perfect. But given the resistance some of the initial schemes have had from a minority of residents, it's been great to see such strong leadership from the council - they've worked really hard to modify schemes to make them work better for everyone, while keeping sight of what the point of the schemes is."
Read Waltham Forest Cycling Campaigns' Myth Buster and Q&A on the Mini Holland plans.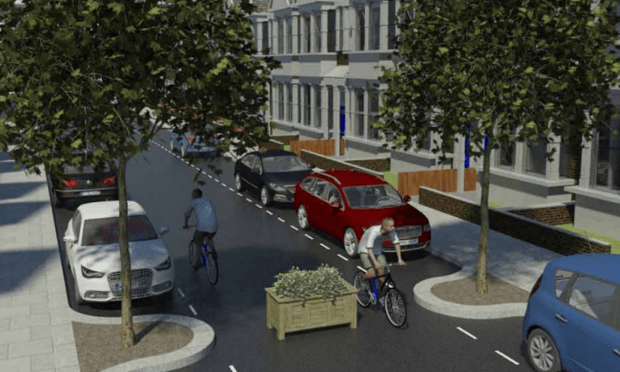 Latest News